We are the Orlando Devs, a community of software developers in Orlando who are life-long learners and love being around like-minded people all day.
We do that by hanging out on the
Orlando Devs Slack channel
every day, and by going to multiple meetups throughout the month. We even have
our own monthly meetup
where we cover a wide array of topics that are related to software development.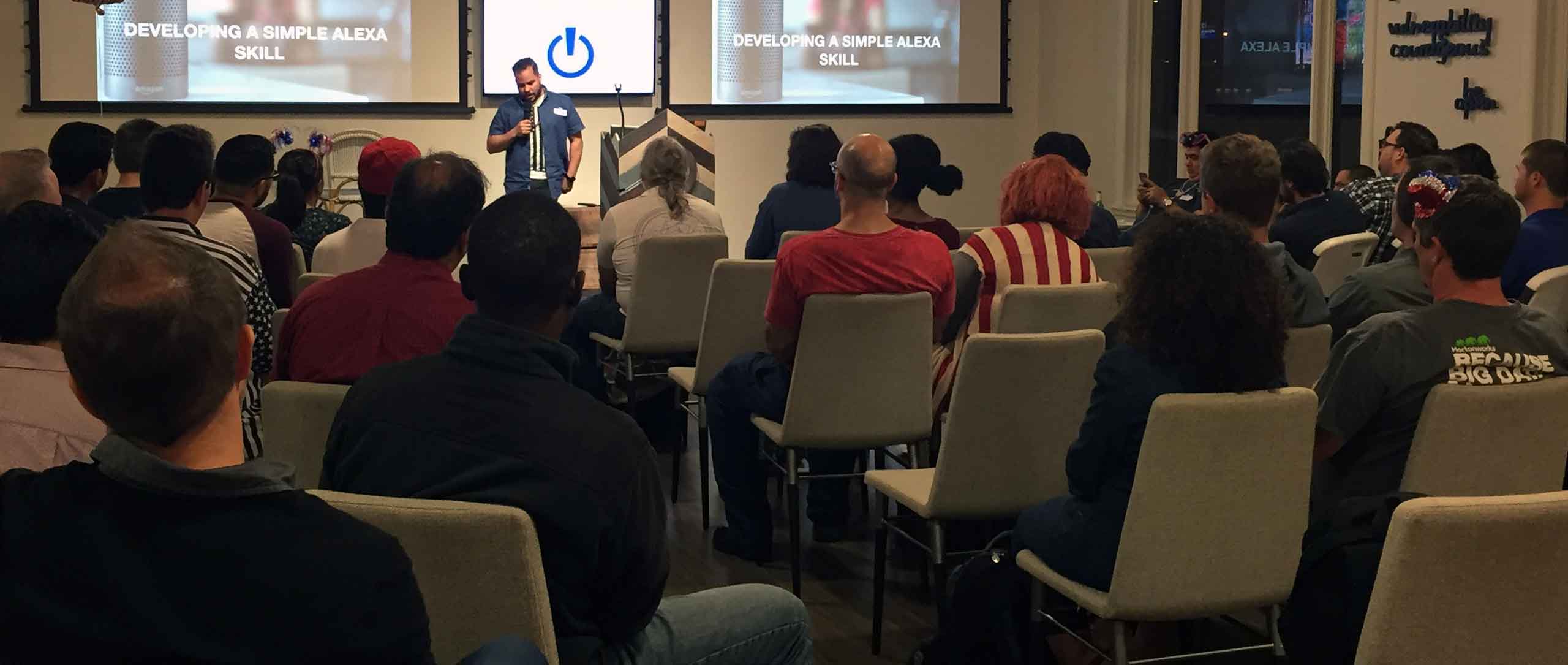 Orlando Devs Board of Directors

Jacque Fu, President CTO at Fattmerchant, Author of "Time Hacks"
Jorges Hernandez, Vice-President & Treasurer Software Engineer at Trazi Ventures
Cassandra Wilcox, Secretary Counder/CEO at Code Hangar, Inc.
Orlando Devs Board of Advisors

Austin Musice Director of Application Development at Omicron Media, Inc.
Andrew Kozlik Mobile Solutions Engineer, Tech Lead at Wyndham Destinations
Brian Rinaldi Director of Content at Progress
David Khourshid Software Engineer at Microsoft, Pianist
Dwayne Hemmings LifeLong.dev | Radio show host
Jenell Pizarro Software Developer | Tech Podcaster | Speaker
Matt Burgess Senior Software Engineer at Cloudera
Timothy Ferrell Senior Engineer at Auth0


---
We hope that you will join us soon, be on the Orlando Devs Slack, Orlando Devs Meetup, or all the other software-related meetups happening in Orlando. Have a blast! 🚀